Popular Cemetery Tours in Berlin

Berlin: 2-Hour Tour of Russian Orthodox Cemetery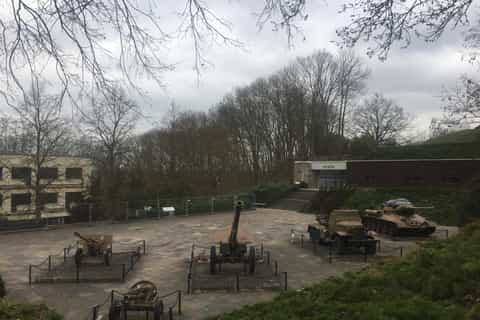 From Berlin: Battle for Seelow Heights WW2 Battlefield Tour
Small group

Skip the ticket line

Duration: 8 hours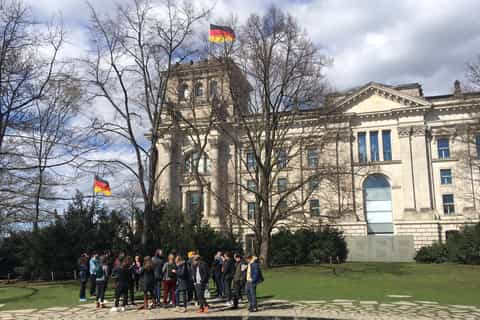 Berlin: Hitler's Berlin The Rise & Fall Guided Walking Tour
Small group

Duration: 4 hours
Free cancellation
Change of plans? No problem. Cancel up to 24 hours before your activity starts for a full refund.
Top Attractions in Berlin
Cities in Germany
What people are saying about Berlin
It was fascinating to finally see the sites I've read so much about, & seen on tv documentaries for many years. We were a group of just 4 & our guide was thoroughly well versed & passionate about the subject. He encouraged us to offer views & was able to answer any questions. I've got a basic, self taught understanding of the subject & our guide was glad to fill in the gaps & tie everything together. There's LOTS of walking! There were a couple of rest breaks, one of which was at a pleasant street cafe for refreshments. I shouldn't forget to add that Matt(?), our guide, brought along a bottle of water for us all on what was a very warm day. I wouldn't expect this to be the case if we were a group of 15 or so though!
This was an exceptionally good battlefield tour run by an excellent guide. The Covid situation meant that there were only myself and a friend that day and he must have barely covered his overheads but nevertheless did not cancel the tour. This was the last battle of WW2 and the cost was indescribably huge on both sides. The guide not only describes the tactics so well and lucidly he brings to life the terrible story of the tragic human carnage. Matthew was so good and we were so impressed with his professional expertise we booked him for a private tour later in our visit.
This tour was very good. A very informative and enthusiastic guide, who gave a very detailed and interesting insight into Berlin life in the 1930/40s.