Popular Walking Tours in Byron Bay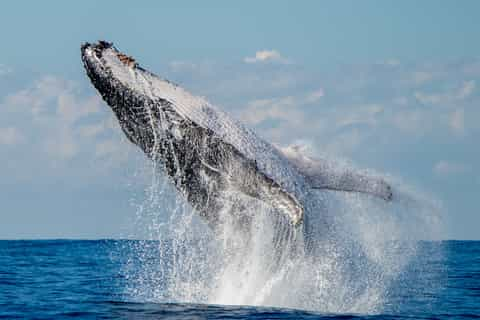 Byron Bay: Premier Whale Watch Cruise with Marine Biologist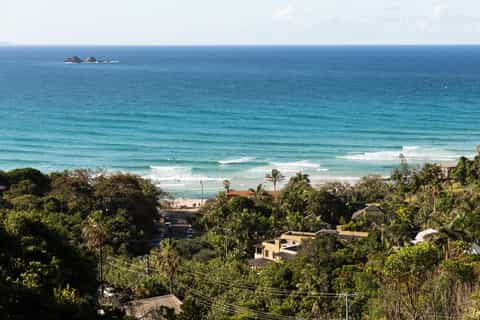 Byron Bay: Hinterland and Bangalow Full-Day Guided Tour
Free cancellation
Change of plans? No problem. Cancel up to 24 hours before your activity starts for a full refund.
What people are saying about Byron Bay
It was an amazing experience. From the music in the van to the sweet views outside and the interesting stories the guide was telling everything was perfectly in the same vibe. First we went to an amazing secret tempel. It was build up in an awesome way with all the colors of the rainbow. Next we went to the glowworm cave it looked like a thousand stars but then under the ground, which was a fun but weird experience, we got surprised by some good music which almost made me cry (in a good way). After that we drove to a waterfall in which you can swim, which is nice on a warm/hot day. Our last stop was at a bigger waterfall which was completely dry from the days/months of no rain, still a beautiful view tho. We had a delicious vegan pasta dinner. And at the end we had a short meditation session (my first one and it was a good one). The guide was realy professional. And i realy loved this experience, i would definately recommend it.
Chris the guide was fantastic, knowledgeable and very hospitable. This tour is a hidden gem unlike other commercial tourism opportunities. This felt unique and personal. The waterfall was a beautiful location with beautiful waters, I recommend a swim! The rainbow temple was my favourite part, seeing the unique and marvellous creation. Meeting some of the residents was also interesting and I enjoyed understanding their way of life. The temple added the bonus of seeing an interesting creation of nature in the glow some tunnels. This tour does not disappoint
The kids 12, and 16 and I had an amazing day thanks to our guide Chris. We swam in stunning waterfalls, the kids jumped off massive rocks into the water. The temple with the glow worms were out of this world. Seriously stops the craziness of our world to help us appreciate the finer and simple things nature provides for us every single day. Dinner at Minyon falls was another experience where we could stop and appreciate the food we eat and the people we met on this tour.
Chris was an incredible guide. Nick and I thoroughly enjoyed our experience start to finish. We felt so comfortable and welcome from the moment we jumped into the van. The places we visited were so special. Chris provided such a warming insight to the places and culture. Thank you Chris. This was the cherry on top of our Byron visit ❤
Can't get this experience any other way than going with Chris. We went off the grid to a beautiful temple and underneath the construction was a bat cave where we sat in utter darkness and enjoyed the glowworms! Chris is very insightful as a tour guide.