Popular Tickets in Córdoba Synagogue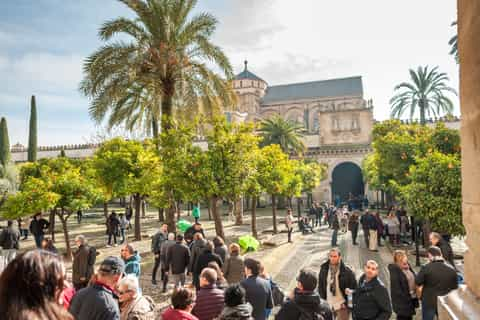 Cordoba: A Unique Experience Tour
Skip the ticket line

Duration: 3.5 hours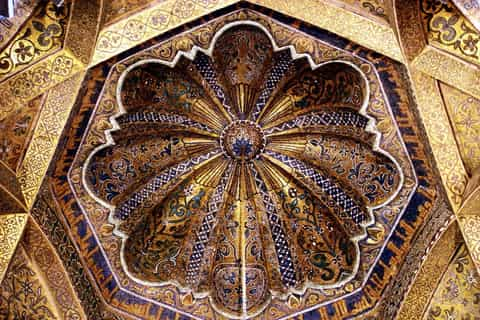 Complete 4-Hour Tour of Córdoba
Skip the ticket line

Duration: 4 hours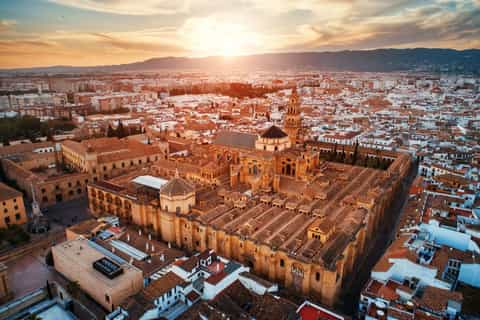 Cordoba Mosque, Synagogue & Jewish Quarter Tour with Tickets
Skip the ticket line

Duration: 2.5 hours
Free cancellation
Change of plans? No problem. Cancel up to 24 hours before your activity starts for a full refund.
Top Attractions in Cordoba
What people are saying about Córdoba Synagogue
Very educational tour of 3 of the most culturally unique sites in Cordoba. As a day tripper from Seville was able to get a great perspective on these sites in a relatively short amount of time. Despite being off-season the latter sites (Synagogue and Mosque-Cathedral) were incredibly busy with high competition between different tour groups later in the afternoon. Note that this combo tour is actually 3 different tours back to back with people leaving and joining at each stop and some repetitive info. Our initial group of 6 was swelled to more than 30+ by the end.. Synagogue was very small and crowded, and the walking the Jewish Quarter tour seemed like an add-on to connect the Alcazar and Mosque-Cathedral tours. Unfortunately due to "new rules" for large groups we were not allowed to remain in the Mosque-Cathedral upon tour completion to view the incredible architecture at leisure. Great for seeing it all but consider smaller tours of each for a more intimate experience.
The guide Estefania was great. She was a student of history and very curious. We learned SO MUCH from her. The problem on this tour was Get Your Guide. I had changed the dates of our tour from the 17th to the 16th on the Get Your Guide App but they had not updated the company. Cordoba de Pie didn't have us scheduled for a tour and so they had to get a guide to come for us. That was so nice. We showed up ready for the tour and they said their records showed we would be there the next day even though my voucher said the 16th.
Estefania was an excellent guide and her tour of the Mezquita Cathedral was excellent as she covered the complex history in a very clear way and had brought along some illustrations to make her points more clearly. Her pride in the city and its history was palpable and she wanted those on the tour to understand why and appreciate the site. If you listened you could not help but be impressed not only with the Mezquitq but her excellent tour.
Joaquin was an excellent guide with a great grounding in history of the mosque. He was very good at showing us the Alcazar, which was so much less impressive than the one in Sevilla. We learned a lot about its history and gardens. His stories added a lot of value. The star of the tour was the Mosque-Cathedral, and Joaquin explained the many additions to the original structure.
Absolutely brilliant our tour guide was so knowledgeable and did a fantastic job, I learnt so much and was absolutely blown away by the, architecture was amazing how they managed to do that all those hundreds of. Years ago is amazing! I highly recommend this tour in my opinion it's certainly a must see!