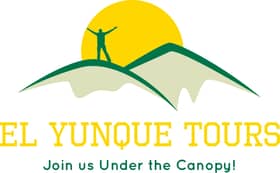 El Yunque Tours Inc.
This activity provider is a trader on the GetYourGuide marketplace
Legal notice
Legal company name

El Yunque Tours Inc.

Registered address

Road 191 KM 1.5 00745 Rio Grande PR
Contact details
GetYourGuide answers all contacts on behalf of the activity provider
About the activity provider
We offer guided eco adventures into the Rainforest . Day and night tours that allow you to see, smell, touch, hear and enjoy the forest wonders. The only fully guided tours including backpacks, towel, snacks and water. Rainforest Nature Walk to Waterfall Adventure, Wild & Scenic Rainforest to River Adventure or the Twilight Rainforest Nature Walk, new and unique to El Yunque Tours Inc.
El Yunque Tours Inc. offers tours and activities for these attractions:
Things to do organized by El Yunque Tours Inc.