Embassy of the United States of America in Berlin: Tours & Tickets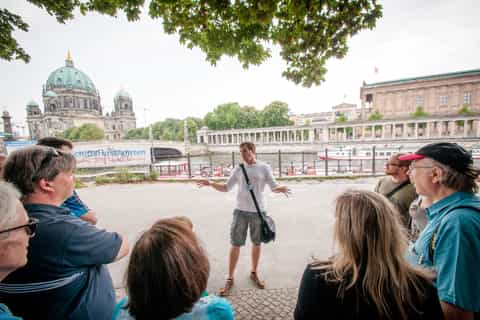 Guided tour
Family friendly
Berlin: City Highlights Walking Tour
Duration options: 2 - 4 hours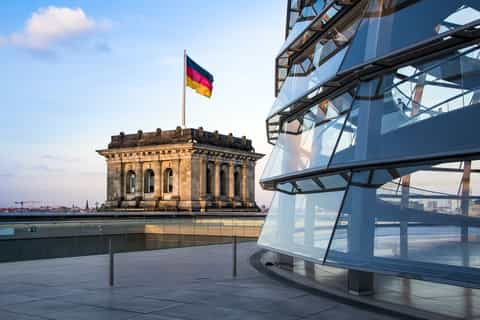 Guided tour
Family friendly
Reichstag: Tour with Plenary Chamber and Dome in German
Small group

Duration options: 2.5 - 3 hours
Free cancellation
Change of plans? No problem. Cancel up to 24 hours before your activity starts for a full refund.
What people are saying about Embassy of the United States of America in Berlin
Well organised trip with very experienced guide
First a multi langual guide that, even on his birthday, would lead the group of 14 in an enthousiatic way around the reichstag buildings. Gave a lot of background information on the surroundings. Second the professional german guide of reichstag explained in a detailed but still humoristic way the proceedings of reichstag employees. Lastly a walk around the rooftop and dome with splendid view over Berlin. Explanation with free audioguide multiple (also dutch) language. Good value for maney, to skip the line when free tours are already sold out.
Interesting building, however was unable to see interior of building due to summer updating and cleaning while parliament was out. Great that we were able to get in, not sure how easy it would be without tour because they booked the building security for entrance. Really a must see in the evening- city lights and so much cooler. Inside the dome can get pretty warm and stuffy....
Extremely interesting, architectural, historical, and informative tour
All in all this tour was every penny worth it... Eckie (Eckerhard) was the perfect guide. Funny and with great overall and personal historic knowlegde (Knowlegde of the german language is necessary on this tour. I translated to english my teenage son) We enjoyed the tour very much and the stay i the centre of the german political system. The "Kuppel" was fantastic.
It is difficult to get 17 members of any group, let alone a group of family members, to show up on time and generally cooperate. Our guide was patient and engaging and kept us moving. He showed us some things we might have missed on our own and shared his families as own experiences as Germans before and after the Wall came down.
A superb tour, made even better by our guide, Arvid. He was so knowledgeable and obviously very proud of his country and his city. He never rushed us and was always prepared to stop and answer our questions. The content of the tour was perfect and we left the tour fully aware of all aspects of the Reichstag.