Top attractions in Engelberg

From Zurich: Lucerne and Engelberg Full-Day Tour
Free cancellation
Change of plans? No problem. Cancel up to 24 hours before your activity starts for a full refund.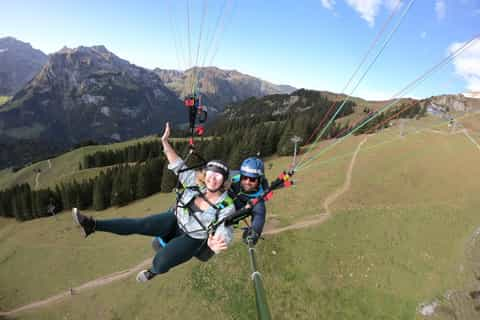 Lucerne and Engelberg: Paragliding Tandemflight
Private group

Duration: 2 hours
Things to Do in Engelberg
What people are saying about Engelberg
The places itself were breathtaking, enough time to explore , my online issue is that i booked an english tour , yet they spoke 60%- 70% Spanish which was not indicated when i booked that it would be ( english- Spanish ) otherwise, I wouldn't have booked it , but the trip itself is amazing, luckily the weather was amazing too
I only give 4 star because the tour in Lucerne was not guided and Engelberg didnot offer so many things to do. Positive thing is,,, I appreciate the tour is on time so i can catch my train at 8 pm. The guide Gonzalo and Isa were also very informative and kind in our way to Lucerne and back to Zurich.
Great tour - weather really makes or breaks this tour. Ski Flyer closes at the whiff of poor winter weather, and Lucerne and all the driving to and from Titlis would have been much better not in such a rainy day. Ximena was a great guide!
The entire trip, from the coach ride to the decent of the mountain, was fantastic. The guide was informative on the ride there, pointing out locations and giving a history of Switzerland.
Everything was awesome, we had plenty of time for all the activities, the mount was great and the guide told us everything we needed to know in order to take advantage of our time.