Germany-America Tours Inc.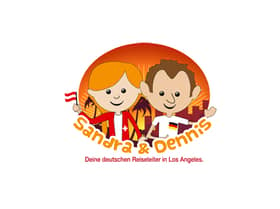 Hinter Germany-America Tours stehen Sandra und Dennis. Dennis ist gelernter Reiseverkehrskaufmann und schon seit vielen Jahren in der Tourismusbranche tätig. Er ist sowohl in Deutschland als auch hier in Los Angeles aufgewachsen und somit bestens mit dieser Stadt vertraut. Mit unserer täglichen Stadtrundfahrt, schließen wir eine große touristische Lücke in Los Angeles. Wir bieten unsere Tour ausschließlich in deutscher Sprache und in kleinen Gruppen mit maximal 16 Personen an. Mit uns sehen Sie die schönsten Sehenswürdigkeiten von Los Angeles an nur einem Tag. Wir garantieren Ihnen einen erlebnisreichen Aufenthalt, mit vielen unvergesslichen Eindrücken und fachlichem Wissen. Wir freuen uns Sie kennen zu lernen.
Germany-America Tours Inc. offers tours and activities in these cities:
Things to do organized by Germany-America Tours Inc.