Popular Couples in Hoi An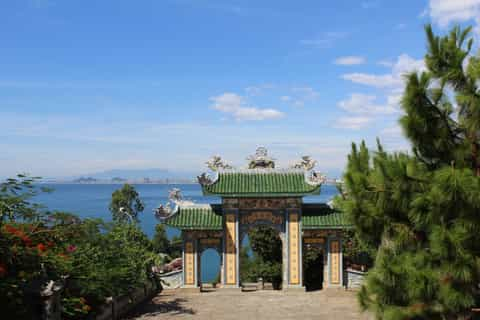 From Da Nang: My Son and Marble Mountains Full-day Tour
Small group

Pickup available

Duration: 8 hours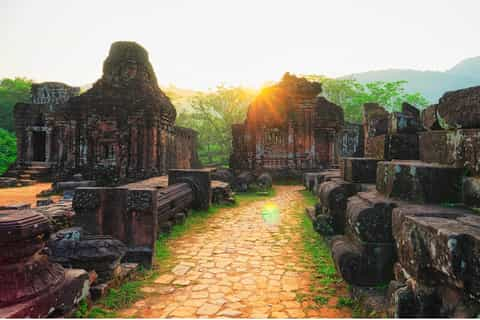 Da Nang: Full-Day My Son Sanctuary Tour
Small group

Pickup available

Duration: 7 hours
Free cancellation
Change of plans? No problem. Cancel up to 24 hours before your activity starts for a full refund.
Top Attractions in Hoi An
What people are saying about Hoi An
Boat and food very nice. Staff pleasant.
We could not fault the food. However, we were very disappointed that there was no one at the pickup point at the stated time and we needed to telephone for clarification. A young man eventually arrived and escorted us 500 metres back the way we had come. He did not take us along the paved path through the market, that we later used to return home. Rather we were required to walk through the fish market which was very wet and slippery. A senior with some difficulty walking, I found this unacceptable, given the distance and the fact that I slipped and fell heavily on my side! A very bad start to the evening that was spoiled by having to sit wet and smelling of fish the entire time. Beware, boat does not sail near the pretty lantern lit part of Hoi An. The time is spent cruising in darkness along a stretch that quickly becomes uninteresting with little to be seen! Not at all what I had expected! We were the only diners
A lovely fun cruise with a delicious meal.
This cruise was lovely. We're so glad we did it. Even when the bus sent to pick us up couldn't find our hotel and we had to call Vinh, the organiser, he and one of his staff arrived on Motos to take us personally to the dock. The dinner was magical. The view of the lanterns of the town and the night market is so beautiful from the water, and the boat itself is really cute. Our only complaint is that their "mocktails" looked like they still contained alcohol, like Midouri or Grenadine. After the cruise we told them we wanted to go to Old Town, so two of the staff took us there on Motos again, free of charge. A really wonderful experience.
Excellent food, good weather, and we had the boat all to ourselves.
When we arrived at the dock the staff were ready and waiting for us, and as we were the only people on this cruise we were on board and underway straight away. This was our wedding anniversary so having the cruise to ourselves was perfect. There was four courses, all of which were very tasty. Sitting up the front, having white linen service, a good bottle of wine, and slowly cruising downstream made for a perfect dinner. Once it got dark enough and the lanterns were lit it Just got better.
Excellent! Wonderful guide, very thoughtful, knowledgeable and charmi.
It was a very full on day. Our guide (Snow) was full of energy from the start. When we got to Marble Mountains it was raining and the escalator was not available yet she asked us if we still wanted to proceed and we did with gusto! Amazing guide, full of energy and care. Highly recommend the whole day.
excellent cruise with welcome drink and a wide spread of vietnamese cuisine all included!!!!!. worth every penny for the 2 hours we spent cruising along the Thu Bon river with great views all through. very convenient pick up and drop location. throughly enjoyed.