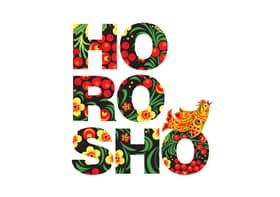 Horosho!
This activity provider is a trader on the GetYourGuide marketplace
Legal notice
Legal company name

Horosho! ООО "Кракос-МП"

Registered address

Antonova-Ovseenko str 5 1 423 193168 Saint-Petersburg
Contact details
GetYourGuide answers all contacts on behalf of the activity provider
About the activity provider
"Horosho" is your tour organizer and insider in St. Petersburg, Russia. We will tell you super facts about culture, nightlife, travelling and local events. Our team of professionals is daily in action all around the city to satisfy your needs and wishes! From our menu you may choose classy routes or find some unique offers like fashion tour. Let's tour St. Petersburg with fun & joy! So many things to do in our city! Simply contact us to share your wishes and we will make it happen!
Horosho! offers tours and activities in these cities: