Popular Archaeology in Rethymno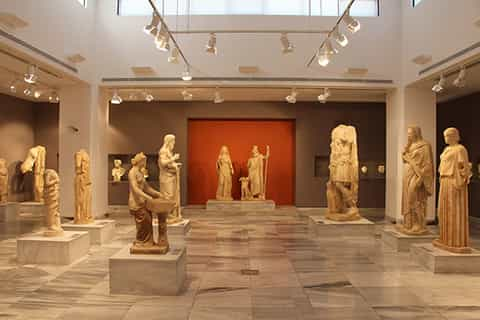 From Rethymno: Knossos & Heraklion Archaeological Museum
Pickup available

Duration options: 8 hours - 1 day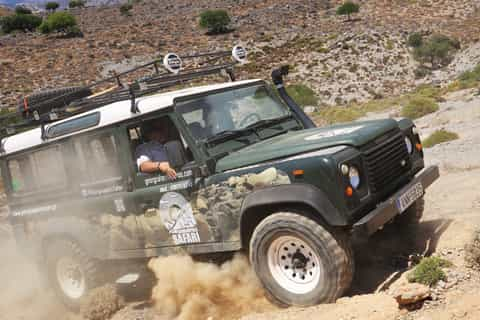 Georgioupolis Safari Discover The Cretan Culture
Pickup available

Duration options: 4 - 5 hours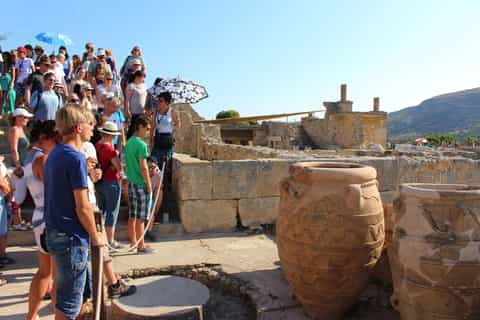 Heraklion, Knossos & Minoan Culture Show
Pickup available

Skip the ticket line

Duration: 10 hours
Free cancellation
Change of plans? No problem. Cancel up to 24 hours before your activity starts for a full refund.
What people are saying about Rethymno
Loved the tour, except the lunch stop at Lake Kournas.
Overall we loved the tour. The communication leading up to the trip was great - we were notified of the changes to the pick up time and location. The pick up was very prompt, and we were greeted by our excellent guide Alexander. The bus journey took us to see some breathtaking sights, and the tour guide told us about the history of different places on the way. The only negative (in our opinion) was the planned lunch stop at Lake Kournas, which took away from time at Chania and Rethymno. Unfortunately we were especially disappointed with the restaurant at Kournas, where we were treated like an inconvenience by the lady who served us. We felt that the stopping time at Kournas took away from valuable time at the final stop Rethymno which is a true gem of a town! Would have loved to have our late lunch/dinner there instead, and a much longer stroll to browse the local old town streets! But overall - great day exploring Crete, recommend!
Excellent tour of Knossos and Iraklion Museum
Our date was changed by travel path in Rethymnon, Otherwise all went well. The bus guide/escort was great and Knossos/museum guide very knowledgeable. Access to Knossos was chaotic due to the fact that all have to queue to buy tickets - it is time Crete allowed online purchase. The refurbished museum in Iraklion was very impressive and time off in the city was enjoyable. Our guide directed us to several interesting points in the city centre. Strongly advise visitors to take a coach tour as traffic at Knossos and in the city was ugly!
The highlight of our whole holiday, thank you Stavros.
Collected from our hotel on time. Stavros was entertaining and informative, about all things Cretan. The scenery was beautiful and where it was not perhaps safe for everyone to get out and take photographs, Stavros took photos for us, on everyone's camera. The only slight disappointment of the day, was the 'typical Cretan lunch at a typical Cretan taverna'. Small peppers and large tomatoes, stuffed with sticky and very salty rice, served with a mountain of roasted potatoes. Hmmmm.....
Given how many stops we stopped by, I am impressed how much free time we were given at each stop (2 hour each). The tour was in three languages with two guides, yet it ran efficiently. It was super on time, by 4:45 they really mean 4:45. i agree with the other reviews, the lake can use less time and more time for Rethymno. Overall it was an excellent experience. Be prepared for a long day though, like 13 hours but its wrothw every minute and penny.
We had a very friendly, informative, safe and comfortable outing.
The help and contact from the local tour operator was good and we felt cared for and safe and comfortable in the coach which was clean and the driver was great. Michaelis gave interesting information during the drive without going on too much. Everyone in our group were pleased with the outing. Just a point about the tickets. I printed out all 17 ticket vouchers but never had to use them as the local operator emailed me another voucher.