Popular Shore Excursions in Rotorua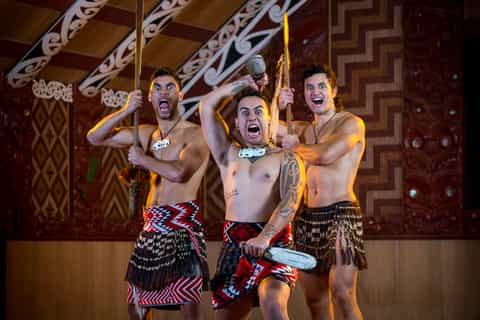 Rotorua: Geothermal Valley Shore Excursion with Lunch

Tauranga: Rotorua Geysers & Polynesian Spa Shore Excursion
Skip the ticket line

Duration: 7.5 hours

Tauranga: 5.5-Hour Te Puia Geysers Shore Excursion
Free cancellation
Change of plans? No problem. Cancel up to 24 hours before your activity starts for a full refund.
What people are saying about Rotorua
We had a wonderful time and especially enjoyed Hobbiton, which was much larger than we had anticipated. Our guide did a very good job of adding both detail and color. Rotorua was interesting as well and we were fortunate enough to see one of the geysers go off while we were there. Our tour driver (you will spend 2-3 hours in the van) was more of a driver than a guide, adding little to the road time. Also, our information had shown this as a 7 hr excursion, when in fact it was closer to 9 hours, with no road problems or other issues that would have elongated the time. We had plenty of time, so it was not an issue, but if we had been closer to our cruise departure time, it could have been a real problem.
Buddy was a caring and careful driver who provided reasonable commentary during our journeys to Hobbiton & Rotorua Geysers where there were separate guides. It was a good full day excursion covering the major attractions in the area and well suited for cruise ship travellers.
Reallly enjoyed theday but spent 2 hours on a part of the tour we weren't aware of, when 6 no people on our buse went to the spa. We had two buses one left after lunch to return to Tauranga our buse arrived back to late to explore the town which we had planned to do.
Really interesting excursion. Maori village was excellent experience. Also enjoyed time at spa. Lunch was excellent. Large portions! Nice spot. Driver Natalie was good and provided good information throughout bus ride.
Had a great day. Hobbiton was fantastic. Well organised and worth the visit. Also enjoyed the Maori Village and geyser stop. Plenty time to get us back on the cruise ship.