Tangier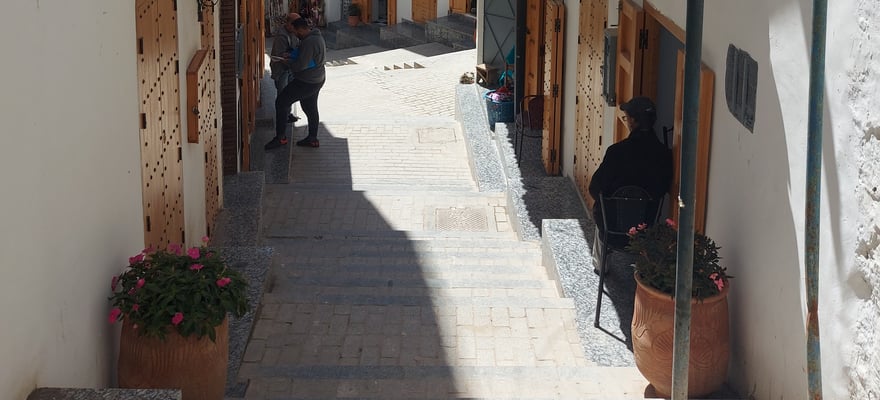 56 activities found
Activity ranking
Activities on the GetYourGuide marketplace are ranked by a combination of factors including popularity, diversity, availability, customer rating, cancellation rate, performance over time, and amount of revenue generated.
What people are saying about Tangier
Chefchaouen is also known as "The Blue City," for its uniformly colored houses. It was beautiful. Something different about the shops there is that you could see the products actually being made (rather than simply being sold by aggressive salesmen). I would have liked to have learned more about the Berber robes, but out group spent our free time at a carpet shop (which they were probably more interested than I was in the robes). We then went to Akchour Falls. It would be difficult to reach without renting a car, which is why I took this tour. (Chefchaouen alone would be reachable by bus.) The hike goes only to the Little Falls, which takes about two hours round-trip; the Greater Falls would require a 5-hour round-trip hike, which wouldn't be practical.
We had an amazing time on this day trip. Chefchaouen and the drive out there is stunning and a must see. Our driver Anass was very nice and Informative. The only thing I wish we new in advance was to bring water shoes for the akchour hike. Part of the hike required walking across a rocky river, up to our knees in water. Since we weren't prepared for this we ended up taking an alternate route to see a small waterfall. We really enjoyed the hike as well but it is definitely not ideal for anyone with mobility issues as we were jumping across wet rocks on part of the hike but this luckily wasn't an issue for us. Overall, we were very happy with the tour and it was our favourite experience in Morocco so far! I highly recommend!
It was our first time ever in Morocco. We booked this trip to go to Chefchaoun. Anas was our driver who was really nice.. welcoming .. knowledgable and speaks multi languages. For the trip : he took us from the hotel on time, on the road he passed by to very nice restaurant for a coffee break and when we reach to our destination he handed over the group to another tour guide born and raised in Chefchaoen "Abdul Nour". Abdul was super knowledgeable and has strong storytelling style. He is a local and hosting us felt very close to the real culture of the town. He was funny and he was patient with us and he was a very good photographer ⭐️⭐️⭐️⭐️⭐️ I recommend is trip to everyone in thid app - Saeed, Rauda, Nada from
The trip with our driver was very good ; then we got another guide at Chefchaouen that gave us a lot of insight and resourceful information regarding the city's story . I recommend
It is a great tour and Rashid was very friendly. It would be nice to have a little time to shop for souvenirs at the end.