Vyšehrad: Tours & Tickets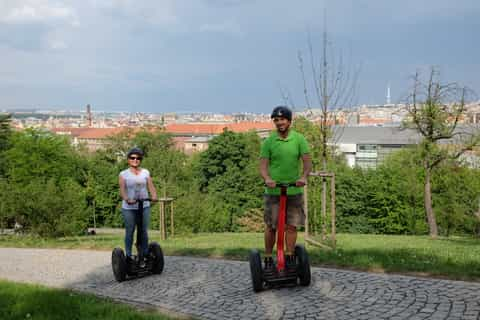 Prague: 1-Hour Segway Tour around the Sacré Coeur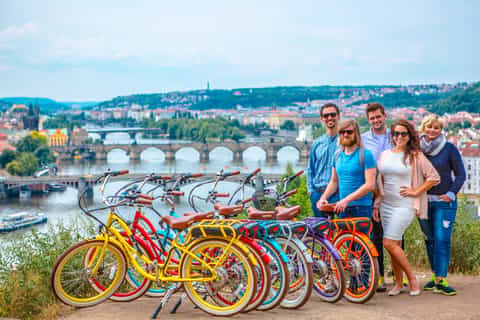 Prague: 7 Best Viewpoints of Prague E-Bike Tour
Free cancellation
Change of plans? No problem. Cancel up to 24 hours before your activity starts for a full refund.
What people are saying about Vyšehrad
Very knowledgable guide, excellent tour!
Martin met us on time at the National Museum and started right off the with the history of the area, including Velvet Revolution times. Off we went to the castle grounds, even getting metro tips along the way. The tour was very well paced - enough to be relaxing and thoroughly educational at the same time. Fun facts about Prague came amidst the tour and background of the castle fortifications, cemetery, cathedral and casements. It was so wonderful to see that the original statues from the bridges are being preserved, and in incredible surroundings. Thank you!
The guide was great, she spoke a lot about the history, czech culture and she was very nice. the fortress itself is very beautiful and the sculptures from Charles Bridge are simply beautiful. speaking with the guide, I found out this tour is usually lightly booked, which is such a shame people miss this place, but on the good side if you do book it's likely you'll have a small group or even a private tour (I was the only one on my tour). Great view of prague as well.
We had the change to get a private guide who was very nice and helpful during the all tour. We enjoyed his company and knowledge, and we felt privileged to see Prague's most beautiful views where few tourists go. Now we know more about its legends and History. Also had great laugh.
Karel is was a delightful and informative tour guide. We loved hearing the history and seeing the medieval castle, beautiful cemetery, and underground. I highly recommend any tour given by Karel.
Our guide was really friendly and gave us a lot of information about everything we saw. He did his best and we completely enjoyed the entire tour. We definitely recommend this tour!!!