Popular Couples in Windsor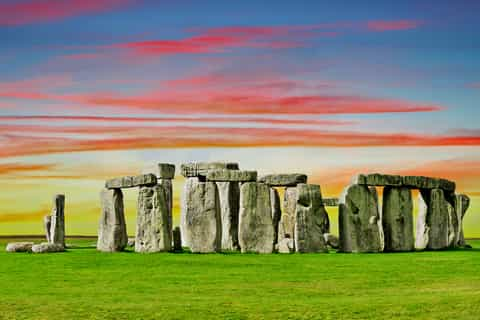 Windsor, Oxford and Stonehenge Day Tour from London

From London: Windsor Castle, Bath, and Stonehenge Day Trip
Small group

Duration: 10 hours
Free cancellation
Change of plans? No problem. Cancel up to 24 hours before your activity starts for a full refund.
What people are saying about Windsor
Don't expect to spend too much time in each location but a great way to see three attractions in one day if you are short in time. Pack some snacks with you because you won't get a lot of time to eat during the tour. The ride is comfortable for me and i took naps between sites to catch up on energy. I'm here for work so I only have the weekend, I rather enjoyed this tour, maximize my time. Our guide is very friendly and gave us lots of background and history on each location.
It was great trip, very well managed - timing was carefully balanced, so you will havs just enough time to enjoy everything. Stonehenge is a must. Windsor is breathtaking. Oxford was fine as well, not that interesting though. Our guide, Vaughn, was amazing - very well prepared, proving us with interesting information in a funny way, leading the whole trip smoothly. Greetings to the driver Tony for providing us safe and comfortable drive. Overall, I strongly recommend.
This was an amazing tour , well organised and very enjoyable. It gives you a chance to see lots of interesting sites in one day . Everything went smoothly, lots of space on the bus for social distancing. The bus was clean and the bus driver - Marius was very pleasant . Money well spent, I definitely recommend this tour .
It is a well oiled machine. The drivers and guides know travel time, approx tunes based on number in que, etc. while you may not have as much time at one stop as the other or preference of order of stops, it gives you a really good exposure to each landmark
Vaughn and Kiran were absolutely amazing. Vaughn was probably the best, most knowledgeable tour guide we have had the pleasure of working with.